Hi Tech Silicon Valley
Silicon Valley is known for being the center of innovation in the U.S. and the home to 2,000 technology companies, the densest concentration in the world. In recognition of the booming Israeli technology community in the Bay Area, Herzog is the first Israeli law firm to have established a Silicon Valley Representative Office.
Our Silicon Valley Practice provides Herzog with a direct, real-time line of communication between our Tel Aviv office and the wider Silicon Valley and West Coast community. The office enhances our capabilities in assisting our Israeli and Israel-related clients through the ups and downs of industry booms and busts.
With our professional network and knowledge, we provide experienced guide and counsel to market-leading innovators and investors across industries. Through every stage of development, from startup formation, ongoing commercial matters to IPO or acquisition and beyond.
We represent and assist founders, technology companies, investors, and public and private companies in their business and legal needs as well as in key strategic legal issues, to enable them to grow and succeed.
The Practice was established and is headed by our partner, Dana Zur-Neumann.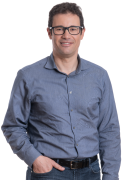 Hi Tech Silicon Valley News & Insights
We will be glad to assist you. Please fill in the following form
* required field