Fintech
Technological developments in recent years are reshaping the world of finance, trading and investments. The emergence of online trading platforms (particularly in the derivatives, forex and binary options market), algo-trading solutions and virtual currencies have rocked the financial sector. Herzog Fox & Neeman has harnessed years of experience in e-Commerce to advise leading firms in the FinTech world. We work with market leaders in various segments of the industry – B2C, B2B, technology, clearing, processing and marketing – to provide a full regulatory, commercial and corporate solution to their unique needs.
Along with an international network of expert advisers, Herzog Fox & Neeman provides an interdisciplinary, global regulatory advisory service to the FinTech industry. We keep abreast of the rapidly changing landscape of the industries in which our clients operate, to ensure that we provide them with a current and comprehensive understanding of the laws and regulations that govern their activities. We appreciate that this is a challenge that is key to generating value for our clients.
The team provides a fully coordinated range of services to our clients, including licensing, regulatory, tax, commercial and e-payments as well as coordinating and assisting in the implementation of public offerings and other exit strategies.
Our routine work for our clients includes:
Commercial work on contracts (B2B and B2C) in various areas - software development, licensing, support and maintenance, procurement and marketing;
Intellectual property (technology, brand protection, trademark registration, etc.);
Marketing affiliation, advertising arrangements and sponsorship;
All types of arrangements with payment processors and financial institutions;
Creating corporate, tax and trust structures that are commensurate with clients' business needs and regulatory obligations.
Specific regulatory experience includes:
Working with clients to understand the regulatory landscape in which they operate;
Licensing in various jurisdictions worldwide;
Developing compliance strategies and advising on routine compliance matters;
Lobbying for legislative and regulatory change in tandem with technological developments;
Working with clients on technological advancements and strategic planning to combat regulatory and legal challenges;
Advising banks, investors and intermediaries on their participation in the FinTech sector;
Advising on issues of data protection and security.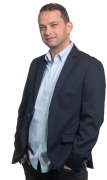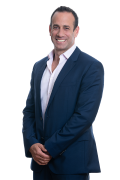 Fintech News & Insights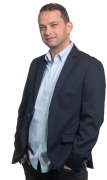 Partner
Adtech & Media Compliance, Artificial Intelligence Law, Cryptocurrency, Cyber, Fintech, Gaming, Insurance Tech, Internet & E-commerce, Technology & Regulation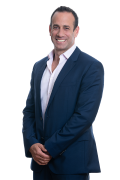 Managing Partner
Corporate Finance, Cryptocurrency, Fintech, Gaming, Internet & E-commerce
We will be glad to assist you. Please fill in the following form
* required field