Artificial Intelligence
Artificial Intelligence ("AI") technologies are reshaping familiar industries and bring them to new exciting frontiers which raise novel fascinating legal and regulatory challenges. AI has recently come to the forefront of the regulatory and legislative trends globally, and are now subject to the increased of focus of legislators and regulators in a wide array of jurisdictions. Alongside the emerging bespoke regulatory frameworks, AI systems are also subject to various existing general and sector specific legal and regulatory regimes, as well as self-regulatory guidelines which lie down at the intersection of law and technology.
Our unique Artificial Intelligence law practice is led by top legal experts and professionals with deep legal, regulatory as well as technical understanding and hands-on background in AI, machine learning, deep learning and neural networks technologies. This enables us to offer tailor made and practical solutions for often complex situations, and to assist in the development, implementation, management and use of adequate and compliant AI technologies, thereby mitigating legal and business risks.
Our team leverages its experience and depth knowledge across a large variety of industries, and especially specializes in the matters related to:
Automated decision making;
Explainability of AI-based decisions;
Chatbots and conversational AI platforms;
Data security and integrity;
Algorithmic bias;
Privacy and personal data protection, including the use of personal data by AI systems and for the purpose of training AI systems;
Algorithmic trading;
Autonomous and self-operating vehicles, including drones;
Biometric identification systems and other biometric applications;
AI-based professional advisory services, including in financial, tax, legal and other regulated domains;
AI-enabled gaming;
Employment and human resources decision tools;
Cybersecurity AI;
Educational AI;
Use of AI in medicine and life sciences;
Essential private and public services;
Facial recognition and image processing;
Generative AI;
Intellectual property in AI systems;
Marketing and advertisement;
Liability for AI-powered products;
Predictive analytics;
Profiling;
Robotics;
Spam filters.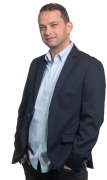 Artificial Intelligence News & Insights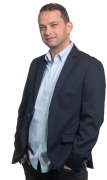 Partner
Artificial Intelligence, Cyber & Data Security, Fintech, Crypto & Blockchain, Gaming, Internet & E-commerce, Privacy & Data Protection, Social & Real Money Gaming, Technology Regulation, Telecom & Media, eCommerce, Media & Adtech
We will be glad to assist you. Please fill in the following form
* required field