Tax
Herzog Fox & Neeman has the strongest Tax practice of any law firm in Israel. The Tax practice is preeminent due to the scope of its work, its expertise in international tax planning and its influence on Israel's tax regime.
Herzog Fox & Neeman's tax lawyers have long been involved in structuring major international transactions, as well as obtaining landmark tax rulings which have shaped Israel's Hi-Tech and venture capital industry.
The Tax practice is comprised of six specialised areas:
•    Corporate Tax - Tax Aspects of M&A and Capital Markets Transactions and Current Corporate Tax Advice - The Tax department has been involved in the tax aspects of most of the transactions handled by the firm, as well as in the tax planning for many of the multinational corporations operating in Israel. The department's lawyers create and implement sophisticated structures to optimise the global tax efficiency of the firm's clients
•    Private Clients, Trusts and Estates – The Private Clients, Trusts and Estates group is located within the Tax department and provides unparalleled service to high net worth individuals. The group regularly handles complex cross-border tax and estate planning to optimise families' goals regarding global tax efficiency.
•    Investment Funds / Private Equity - Since the infancy of the investment funds industry in Israel, Herzog Fox & Neeman has led the way in the growth of the venture capital, private equity fund and hedge fund industries in Israel. The Investment Funds / Private Equity group represents numerous domestic and international investment funds with a variety of fields of activities
•    International Tax Planning – The International Tax Planning group helps to coordinate and direct clients' worldwide tax affairs - including strategies to minimise exposure to foreign corporate taxation, permanent establishment exposure, withholding taxes, European VAT and similar taxes and duties and many exposures unique to particular jurisdictions.
•    Transfer Pricing – Our transfer pricing department offers Israel's most comprehensive guidance on international transfer pricing, with a full range of services, focusing on the legal, economic, and business related aspects of the client's tax structure and supply chain. Our team prepares the required transfer pricing studies, in accordance with Israeli and foreign regulations (including the newly adopted OECD BEPS regulations), intercompany agreements, transfer pricing policies, APAs, transfer pricing valuations, and BEPS readiness process.
•    Employee Tax Benefits - The Employee Tax Benefits group is one of the few specialised groups in Israel, and is the market leader. The group provides advice to public and private start-up companies, newly formed companies, multinationals and subsidiaries on all aspects of employee equity benefits plans and employment agreements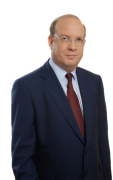 Managing Partner
Corporate Tax, Employee Tax Benefits, Gaming, Indirect Taxes, Customs & International Trade, International Tax Planning, Internet & E-commerce, Investment Funds & Private Equity, Private Clients, Trusts & Estates, Tax, Tax Controversy – Disputes & Litigation, Transfer Pricing, Value Added Tax (VAT)
We will be glad to assist you. Please fill in the following form