Our Transfer Pricing Practice offers Israel's most comprehensive guidance on international transfer pricing. The team's outstanding command of both Israeli and global requirements has resulted in an unmatched acceptance rate of their transfer pricing studies by both Israeli and worldwide tax authorities.
Our practice provides coherent transfer pricing solutions responsive to the rapidly-changing markets in which multinational enterprises ("MNE") operate. It provides a full range of services to its clients, focussing on the legal, economic, and business related aspects of the client's tax structure and supply chain. Each transfer pricing study we conduct is given the full attention of our partners, who are also responsible for the drafting of the intercompany agreements, an integral part of the documentation requirements of applicable transfer pricing regulations.
Our Transfer Pricing Practice covers both inbound and outbound transactions, restructuring, audits, and preparation of the required documentation in accordance with the changing regulatory environment, including the implementation of FAR, DEMPE and Value Chain Analysis.
Head of the Transfer Pricing Practice, Eyal Bar-Zvi, regularly participates in discussions with the Israeli Tax Authorities on shaping the future of transfer pricing regulations in Israel, including in the implementation of the BEPS in Israel. Eyal frequently lectures to the Israeli CPA Association on transfer pricing related matters.
Our services include:
Transfer pricing planning: MNEs are facing increased scrutiny of their tax and transfer pricing positions. Tax departments, including the Transfer Pricing Department of the Israeli Tax Authorities are focused on substance, having the right facts to support tax positions and managing their permanent establishments. Our transfer pricing department helps craft the most suitable transfer pricing strategies to fit the business of the MNE and to accommodate anticipated changes and requirements.
Transfer pricing studies: Our Transfer Pricing Department has drafted, filed, and successfully defended hundreds of transfer pricing studies globally, for both Israeli and foreign multinationals. For projects of limited scopes, our team also provides transfer pricing consulting through a transfer pricing memo or a planning study.
Intercompany agreements: Any intercompany transaction must be accompanied by an intercompany agreement, which is based upon the results of the transfer pricing study and the analysis performed as part of the study. In some countries, the local subsidiary cannot start operating without an intercompany agreement in place. On the other hand, an intercompany agreement without the accompanying study will not suffice, and an agreement not in line with the study (in terms of pricing, methodologies and functions) is a liability in itself.
Transfer pricing policy (SOP): In larger corporations with a number of subsidiaries, we recommend adopting a transfer pricing policy drafted in the form of a standard operating procedure, which guides the company through all its intercompany transactions. Additionally, this is highly recommended – and sometimes required – for any multinational which is a public company operating under SOX or similar rules, including those applicable in Israel.
Advance pricing agreements: An Advance Pricing Agreement ("APA") is the equivalent of a "pre-ruling" for transfer pricing matters, in the form of an advance agreement with the tax authorities, on an appropriate transfer pricing methodology for one or more transactions, for a fixed period. This is achievable in several countries, including in Israel, and can be either unilateral (i.e. in one country) or bilateral (with both tax authorities involved), when applicable tax treaties exist. An advance pricing agreement does not mean the company will not be audited, but rather that the tax authorities will not question the transfer pricing methodology used by the company, and is thus recommended mainly for large or complex transactions.
Transfer pricing implementation: Holding a transfer pricing study, a transfer pricing policy, or an inter-company agreement, without actually implementing it, does not suffice in the event of an audit and does not satisfy the requirements of the applicable regulations worldwide. Our team will help corporations implement the results of the study in the most tax-efficient way, subject, naturally, to applicable laws, and combines the study with the group's overall tax-planning.
Intercompany finance: Intra-group funding arrangements have long been used as means for centralisation of a group's cash and currency, as a means of controlling risk-management, and as the preferred way of funding certain transactions or the incorporation of new subsidiaries within the group. Recently, the transfer pricing aspects of intercompany financial arrangements have come under detailed and ever-growing scrutiny. Under current legislation and rules, from a tax and transfer pricing perspective, financial arrangements between related parties must be transacted on an arm's-length basis, taking into account the parties' ability to receive funding or guarantees in the market. Non-documented intercompany loans, for example, may lead to nondeductible interest payments, and to the addressing of such loans as equity.  Our services in this respect range from a review of interest or guarantee charges, through to supplying supporting documentations, and to designing a transfer pricing policy (in the form of an SOP) which will support your group's treasury policies.
M&A Due Diligence: Our Transfer Pricing Department performs due diligence studies on target companies in M&As and assists in the efficient planning of future intra-group transactions to follow the M&A process.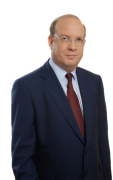 Managing Partner
Corporate Tax, Employee Tax Benefits, Gaming, Indirect Taxes, Customs & International Trade, International Tax Planning, Internet & E-commerce, Investment Funds & Private Equity, Private Clients, Trusts & Estates, Tax, Tax Controversy – Disputes & Litigation, Transfer Pricing, Value Added Tax (VAT)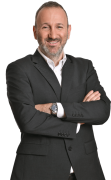 Partner
Commercial, Hi Tech, International Tax Planning, Mergers & Acquisitions, Tax, Transfer Pricing
We will be glad to assist you. Please fill in the following form