Privacy & Data Protection
Herzog's Technology & eCommerce Regulation Department is a recognized market leader in its field. The team is led by domain experts who possess a unique set of vital, interdisciplinary and global regulatory advisory skills, and are uniquely positioned to advise a range of clients, including leading multinational technology companies as well as start-ups and disruptive technologies vendors, on applicable regulatory and compliance considerations in numerous technological areas.
We understand that the regulatory exposure and scope of required attention of almost any company operating in the digital and technological sphere are much wider than one specific jurisdiction or legal discipline. As our clients are often on the forefront of this ever-evolving landscape, we further understand the impact of industry trends and compliance demands on our clients' businesses. Therefore, our team possesses in-depth knowledge of the increasing volume of regulations, enforcement actions, legislative and industry trends in a myriad of jurisdictions, digital platforms and leading self-regulatory guidelines. This enables our team to offer practical, holistic and comprehensive solutions for complex situations often presented by innovative technologies and disruptive business solutions, providing "hands-on" support to our clients on the strategic, corporate and operational aspects of their business, with the aim of mitigating our clients' legal and business risks.
Regulation of personal data has been dramatically expanding on a global basis. Companies processing data of hundreds of millions of data subjects as well as small start-ups - all are required to spend significant resources on understanding and implementing the constantly evolving legal challenges.
We guide our clients on all matters relating to their data usage and assist them in navigating the numerous data protection regimes, in all the jurisdictions in which they operate. Key aspects we advise on include:
Cross-border data transfers; multi-jurisdictional transfer impact assessments;
Data processing and data transfer agreements;
Data usage and monetization;
Data protection compliance policies and audits;
Various privacy laws, including the GDPR; UK GDPR; LGPD; US states privacy laws (including the CCPA, CPRA, CPA, VCDPA, SHIELD act and more) as well as federal laws (such as HIPAA, COPPA, PIPEDA and more);
Data subjects' rights and access procedures;
Data breach incident handling, including mitigation, response, reporting and auditing;
Data protection impact assessments and legitimate interest assessments;
Privacy compliance training;
DPO services;
Privacy notices and policies;
Marketing policies;
Automated decision making;
Employee privacy;
Financial privacy;
Healthcare privacy;
Children privacy;
Data and privacy due diligence and warranty negotiation for M&A and strategic transactions.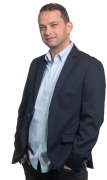 Privacy & Data Protection News & Insights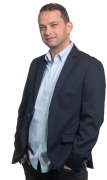 Partner
Cyber & Data Security, Fintech, Crypto & Blockchain, Gaming, Internet & E-commerce, Privacy & Data Protection, Social & Real Money Gaming, Technology & Regulation, eCommerce, Media & Adtech
We will be glad to assist you. Please fill in the following form
* required field