Technology & Regulation
Herzog Fox & Neeman's Technology & Regulation department is a recognized market leader in its field. The team is led by domain experts who possess vital regulatory skills and advise startups, multi-national companies, mobile apps and software developers, internet vendors and disruptive technologies on various compliance, regulatory and commercial matters concerning technology regulations and compliance, content, app-compliance, e-Commerce, monetization, adtech, media and online data protection.
The team's thorough knowledge and diverse experience with the increasing volume of regulations, enforcement actions and legislative trends in a myriad of jurisdictions, as well as with the respective industries' best practices and leading self-regulatory guidelines, enables us to offer unique and practical solutions for often complex situations and to assist in the development, implementation and management of adequate procedures, thereby mitigating legal and business risks.
The department has multi-disciplinary expertise in regulations and compliance aspects in various digital media and innovative technology industries including:
Online Advertising Practices; Telemarketing and e-Marketing Practices;  Quality Media and Traffic; Content, Social Networks and User Generated Content Platforms;
Mobile Marketplaces (e.g. Google Play and App Store), Social Media (e.g. Facebook and Twitter) and Other Internet Platforms;
Insurance Technology;
Health Technology;
Financial Technology;
Cybersecurity;
Data Protection and Privacy;
Computer and Software Protection;
E-Commerce;
Internet of Things.
We provide our clients with a variety of services including:
Strategic advice with regards to regulations and compliance standards that apply to technologies and data products;
Practical guidelines addressing applicable policies and legislation concerning products, Ul flows and procedures;
Compliance monitoring and checkups - review procedures and products of partners and partnerships, assist in monitoring the activity and providing advice on decreasing the applicable risks and responsibilities;
Drafting, reviewing and updating all applicable legal documentation, such as Privacy Policy, EULA;
Drafting and reviewing agreements with third parties (including publishers, distributers and advertisers);
Assistance with filing for industry self-regulatory certifications;
Advising on IP issues (including regarding open source code, trademarks, streaming services, VPN, etc.).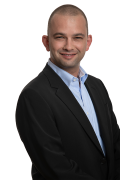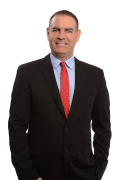 Technology & Regulation News & Insights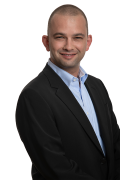 Partner
Adtech & Media Compliance, Artificial Intelligence Law, Cryptocurrency, Cyber, Fintech, Gaming, Insurance Tech, Internet & E-commerce, Technology & Regulation
We will be glad to assist you. Please fill in the following form
* required field