eCommerce, Media & Adtech
Herzog's Technology & eCommerce Regulation Department is a recognized market leader in its field. The team is led by domain experts who possess a unique set of vital, interdisciplinary and global regulatory advisory skills, and are uniquely positioned to advise a range of clients, including leading multinational technology companies as well as start-ups and disruptive technologies vendors, on applicable regulatory and compliance considerations in numerous technological areas.
We understand that the regulatory exposure and scope of required attention of almost any company operating in the digital and technological sphere are much wider than one specific jurisdiction or legal discipline. As our clients are often on the forefront of this ever-evolving landscape, we further understand the impact of industry trends and compliance demands on our clients' businesses. Therefore, our team possesses in-depth knowledge of the increasing volume of regulations, enforcement actions, legislative and industry trends in a myriad of jurisdictions, digital platforms and leading self-regulatory guidelines. This enables our team to offer practical, holistic and comprehensive solutions for complex situations often presented by innovative technologies and disruptive business solutions, providing "hands-on" support to our clients on the strategic, corporate and operational aspects of their business, with the aim of mitigating our clients' legal and business risks.
eCommerce, digital advertising, content and marketing have all become integral to almost every company's business model these days. Advising on these matters requires a high degree of know-how and expertise in order to navigate interdisciplinary and often conflicting requirements of the law, platforms' rules and guidelines, along with technological considerations and our clients' commercial needs.
We provide all types of regulatory and business advice to our clients, including:
eCommerce, advertising and marketing transactions agreements (software development, outsourcing, hosting, marketing and alliance agreements, publishers, distributors and advertisers);
Media buying and selling (either direct or RTB based, programmatic sales);
Contract negotiation and conflict resolution tailored to particular aspects of the Adtech industry;
Online platforms regulatory obligations, such as content moderation, data sharing with law enforcement bodies, and reporting obligations;
Consumer protection regulatory requirements;
Privacy and data security considerations;
Online accessibility;
Regulatory compliance auditing and advice;
Guidelines for products, Ul flows and procedures;
End user license agreements (EULA);
Privacy policies;
User generated content policies and moderation;
Digital markets and services;
Multimedia technology production and transfers;
Content and online service provider agreements;
Click-wrap, web-wrap and link agreements;
eMarketing and promotions;
Native advertising and influence marketing;
Assistance with filing for industry self-regulatory certifications in the adtech and data industries;
Technology, brand protection, trademark registration, and other IP issues;
eCommerce and advertising due diligence and warranty negotiation for M&A and strategic transactions.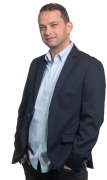 eCommerce, Media & Adtech News & Insights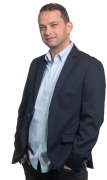 Partner
Cyber & Data Security, Fintech, Crypto & Blockchain, Gaming, Internet & E-commerce, Privacy & Data Protection, Social & Real Money Gaming, Technology & Regulation, eCommerce, Media & Adtech
We will be glad to assist you. Please fill in the following form
* required field