Media Centre
Israeli Lawyers
17 February 2021
Israeli Lawyers: Start-up Nation Frontier
Nowadays, having a good professional lawyer is highly important as it is an essential component necessary in order to succeed in any field. In this global era, where competition is especially harsh, this necessity is all the more vital. If you are in need of legal assistance and want to make sure you get the best legal aid money can buy, the following segments will assure you will receive the best legal counsel that will sort your affairs in the best possible way.
If you are in need of legal assistance and want to make sure you get the best legal aid money can buy, the following segments will assure you will receive the best legal counsel that will sort your affairs in the best possible way.
The unique qualities of Israeli lawyers
Growing up in unique circumstances found only in Israel, among various types of backgrounds, viewpoints and conflicts, Israeli attorneys are capable of handling numerous different challenges and problems that might arise when dealing with legal matters.
Legal counsels with an Israeli background, are rather often extremely good at finding brilliant creative solutions to many types of legal problems. These lawyers are frequently extremely assertive and strong willed, helping their clients to achieve their goals in one way or another. 
Herzog law - The Israeli law firm at its best
Though many Israeli lawyers hold unique characteristics that help them excel in the legal world, only a few hold the experience and the knowledge needed to succeed both in the international domain as well as in the domestic realm. This means that if your affairs are global, it might be quite a challenge to find an appropriate legal counsel that will be able to conduct all your matters in a successful way.
Fortunately, with over 400 accomplished Israeli lawyers specialising in the various fields, Herzog Fox & Neeman is a one stop shop able to handle all your legal matters, both on the global level as well as the local one. Among a number of new sector-oriented departments, the first of their kind in Israel, are: Cryptocurrency, Crisis Management, Fintech, Urban Renewal, Impact Investment, Insurance-Tech and more. This team of experts has won awards and recognition on numerous platforms for instance Tier 1 rankings by major legal guides such as Chambers, The Legal 500, IFLR and more, as well as significant awards from Chambers, International Tax Review, Who's Who Legal, Legal Media Group and more.
The leading Israeli lawyers' team of Herzog Fox & Neeman
In Herzog Fox & Neeman you will find a devoted team operating to the highest standards and achieving the best outcomes for their clients across various industries and sectors. Over 150 Partners are trusted with the management of the different departments found in Herzog Fox & Neeman, for instance:
What field of expertise can we help you with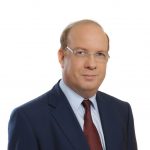 Meir Linzen holds over 40 years of experience in practicing law. He is the chairman of Herzog Fox & Neeman and head of the Tax department, the Private Client department, and the Gaming & Gambling department.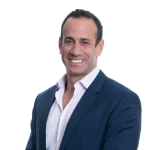 Gil White is the managing partner of Herzog Fox & Neeman. Gil is a prominent attorney specialising in corporate finance, cryptocurrency, fintech, gaming companies, and internet & E-commerce companies. If you are looking for cutting edge legal assistance in one of those fields, contact Gil White for further information.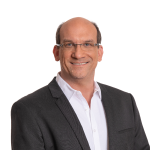 Adam heads Herzog's Commercial department and co-heads the project finance department. With vast experience in the legal world of infrastructure development, when in need of an attorney specialising in commercial law and project financing, Adam Eytan is a solid choice.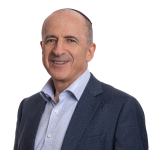 Qualified as a solicitor in the United Kingdom, Alan Sacks has divided his practice between two scopes: corporate law and banking and finance. Be sure to contact him if you want to be represented by a highly acclaimed and accomplished solicitor.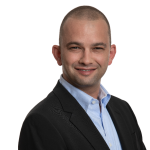 Head of Herzog's Technology & eCommerce Regulation team, Ariel Yosefi holds prominent global experience in counseling in cyber, fintech, gaming, insurance tech, internet & E-commerce, technology & regulation, and more. Contact him for legal aid and further information.
International Trade & National Security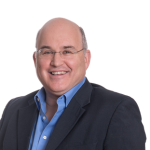 Daniel Reisner is the partner responsible for the firm's Public International Law, Defense, and Homeland Security. With vast experience in Administrative Law, International Trade & National Security and Technology & Regulation, be sure to contact Daniel Reisner with any legal dispute you might encounter in these areas.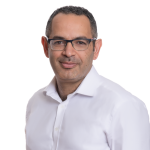 Nir specializes in the field of Capital Markets and Securities and in the M&A field.
Nir advises on all aspects of the "going-public" process and has worked on prospectuses and other offering documents for a number of public companies. He also provides ongoing advice for public companies on all aspects of their day-to-day business, corporate reporting and compliance issues.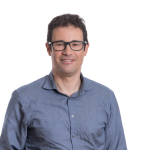 Head of Hi-Tech department, Hanan O. Haviv specialises in Hi Tech, mergers & acquisitions. If you are about to execute major structural changes in tech companies, contact Hanan O. Haviv and his team.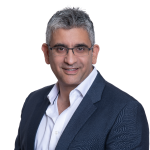 Ran Hai has substantial experience in all aspects of domestic and cross-border mergers and acquisitions, investment and joint venture transactions. He has advised on several of the largest M&A and corporate transactions to take place in Israel in recent years, involving both local and major foreign companies, including multi-nationals.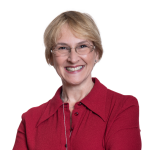 In order to stay ahead of the curve in the ever changing field of Intellectual Property laws, highly professional legal aid is required. In Herzog Fox & Neeman, Karen Elburg is trusted upon the firm's Intellectual Property Practice. For this reason, if you wish to defend your intellectual property, it is highly recommended you contact Karen Elburg and her leading team.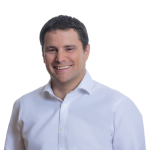 Highly experienced in Israeli project financings, Mark Phillips is the co-head of the Herzog Fox & Neeman Project Finance department. Whether you are representing a local lender or an international lender, Mark Phillips and his team will be able to provide you with the best legal counsel money can buy, contact him to learn more.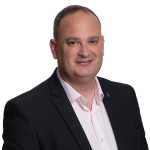 Dr. Ariel Flavian is an expert in Real Estate Law, planning and construction, local authorities, tender laws and class actions.  In his work, Ariel has represented multiple local authorities and urban corporations.  Ariel has led multiple urban construction projects from multiple contractors consisting of thousands of housing units, kibbutz projects, commercial construction and public construction for authorities and urban corporations.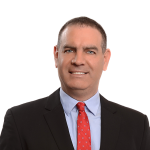 Dr. Nimrod Kozlovski is an experienced attorney specialising in Internet laws, Ad-tech, Monetization and E -Commerce. Contact him if you are in need of a highly accomplished legal consultant.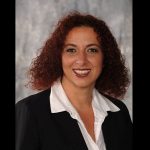 Orly Gerbi is considered one of the leading lawyers practicing Israeli employment law. In addition, she is the founding member and head of Herzog Fox & Neeman's Labour and Employment Law practice department, regarded as one of the leading groups operating in Israel, both by local and international standards. If you require legal aid in labour law, contact Orly Gerbi for further information about the department and the legal assistance it can provide you.
Environment and Climate Change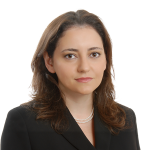 Ruth Dagan is head of the Environment and Climate Change Department and head of the Industrial Manufacturing department at Herzog Fox & Neeman. When in need of legal assistance from a team of experts specialising in crisis management and environment & climate change litigation, contacting Ruth Dagan and her team will yield the best results.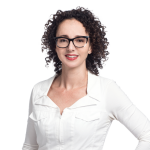 With over 20 years of extensive experience in all aspects of antitrust and competition laws, Talya Solomon is the head of the Antitrust and Competition Department at Herzog Fox & Neeman. If you need aid with the civil, administrative, and criminal aspects of antitrust and competition law, be sure to contact Talya Solomon and her team.
Litigation & Dispute Resolution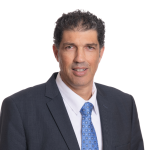 With over 25 years of experience in commercial and civil litigation, Yaacov Sharvit is a senior partner, head of the firm's Litigation and Dispute Resolution department. Yaacov has extensive experience in handling a wide variety of disputes, including shareholder disputes, corporate litigation, estate disputes, tax litigation and insolvency matters, as well as administrative proceedings and international arbitrations. Anyone seeking legal aid in litigation should certainly contact Yaacov Sharvit for further information.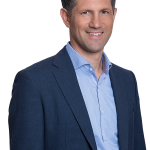 Heads of the Herzog Fox & Neeman's Tech Division, Yair Geva is a corporate transactional lawyer admitted to practice both in the state of New York and in Israel. If you need the legal aid of one of the top Mergers and Acquisitions and tech attorneys in Israel, contact Yair Geva and his team.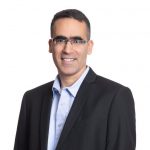 Sharon Petel focuses his practice on all legal aspects of Real Estate and property development, including litigation. Sharon specialises in diverse real estate transactions, including the selling of residential and commercial buildings, combination transactions and day-to-day legal advice on real estate projects from their inception. Sharon represents shopping centre owners in a variety of contractual matters, including lease transactions.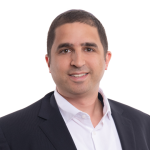 Tsouriel's work includes:
Advising major Israeli real estate companies on the legal aspects of marketing and leasing of large-scale commercial complexes such as shopping centers and business parks; Drafting contracts, including lease contracts, real estate assets contracts, and agreements between contractors and suppliers; Advising on the sale and purchase transaction of real estate property for commercial and residential use; Advising commercial companies, from different fields, on lease and purchase transactions of real estate properties.
With such a great variety of leading experts specializing in all scopes of the law, it is no wonder that Herzog Fox & Ne'eman is considered a highly acclaimed company. Considering its high status and many accomplishments, it is no wonder that Herzog Fox & Ne'eman is chosen time and time again to represent the largest companies operating in Israel. 
Contact Herzog Fox & Ne'eman if you wish to enjoy the finest legal counsel available in Israel today.