Infrastructure & Transportation
Over the years, Herzog Fox & Neeman has been involved in almost all of the large scale transportation and infrastructure projects in Israel, including the Jerusalem Light Railway, Road 431, the Carmel Tunnels, the Cross Israel Highway (including the various extensions) and the Haifa Metronit BRT project.
As such, we have developed expertise in all aspects of these complicated transactions, from drafting and negotiating the key agreements to implement these projects (concession agreements, EPC agreements and others) to advising entrepreneurs on the day to day legal issues that arise. Our lawyers have also appeared before committees of the Israeli Parliament and various Ministries to discuss changes to the laws and regulations allowing some of these projects to operate.
Infrastructure & Transportation News & Insights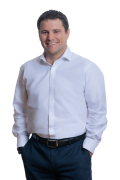 Partner
Banking & Finance, Corporate, Corporate Finance, Mergers & Acquisitions, Project Finance
We will be glad to assist you. Please fill in the following form