Investment Funds & Private Equity
Herzog Fox & Neeman's Private Investment Funds team advises fund sponsors, investors and managers on all aspects of the formation of funds and investment into funds. Clients include international and domestic fund management companies, banks and insurance companies.
The team specialises in the following areas:
Hedge Funds
Private Equity Funds
Venture Capital Funds
Energy Funds
Real Estate Funds
Mezzanine Funds
In keeping with Israel's status as a world leader in technology, the team is well versed in the requirements of seed investment and joint ventures in the Hi-Tech, biotechnology and clean technology sectors, as well as other related areas.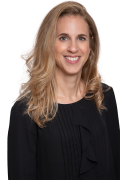 We will be glad to assist you. Please fill in the following form
* required field