Artificial Intelligence Law
Artificial Intelligence ("AI") technologies bring familiar industries to new exciting frontiers which raise new fascinating legal challenges. These challenges require unique interdisciplinary solutions in a variety of use-cases: Algorithmic bias; algorithmic compatibility assessment; automated decision making; personal data and commercial data usage; data security and integrity; AI based digital advertising; commerce and pricing personalization; content creation and usage; AI based professional advisory services; disclosures and responsibilities; conversational AI platforms; and more.
Our AI Law practice is led by our technology and regulation experts and professionals, who are highly regarded for their vital regulatory and technological skills, thorough knowledge and diverse experience in the field. Our experts' experience with the emerging regulations and legislative trends in a myriad of jurisdictions, as well as with the increasing industry's best practices and leading self-regulatory guidelines, enable us to offer unique and practical solutions for often complex situations, and to assist in the development, implementation and management of adequate AI technologies, thereby mitigating legal and business risks.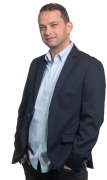 Artificial Intelligence Law News & Insights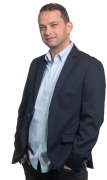 Partner
Adtech & Media Compliance, Artificial Intelligence Law, Cryptocurrency, Cyber, Fintech, Gaming, Insurance Tech, Internet & E-commerce, Technology & Regulation
We will be glad to assist you. Please fill in the following form
* required field