Cryptocurrency
Advancements in Distributed Ledger Technology (DLT) and the Blockchain, have made it easily possible for businesses to develop and distribute encrypted tokens, often referred to as "crypto-currency", and to use "smart contracts" to facilitate transactions. With more than 1,000 encrypted tokens in existence, many businesses are utilizing such tokens to enhance their business operations, streamline and modernize processes and develop new services. Most notably, businesses are turning to token generation as a means of raising capital through "Initial Coin Offerings" ("ICOs" now also often referred to as Initial Token Offerings or "ITOs").
These rapid developments have generated a long list of complex legal dilemmas, which are inherently novel and cross-border in nature. Regulators and tax authorities are increasingly grappling to come to terms with this profound new technology and address the challenges it poses. Similarly, financial institutions and other gatekeepers are developing their positions with respect to digital tokens and the transactions associated with them.
As we have done with respect to other emerging industries, Herzog Fox & Neeman has harnessed years of experience in e-Commerce to advise leading players in the crypto-currency sphere. We are working with the leading technology hubs operating in this field, as well as advising blue-chip businesses seeking to harness the power of the Blockchain.
Along with an international network of expert advisers (both in the legal arena as well as in the technology, PR and marketing spheres), Herzog Fox & Neeman provides an interdisciplinary, global regulatory advisory service to businesses in the crypto-currency arena. As regulatory developments rapidly occur, and in anticipation of those to come, we provide our clients with up-to-date legal advice, built on a strong understanding of the industry and its characteristics.
The team provides a fully coordinated range of services to our clients, including on regulatory, tax, commercial, corporate, banking, and intellectual property issues, working closely with other service providers (technology, PR and marketing).
Work for our clients includes:
Advising clients considering token issuance or an ICO and guiding them through this complex process end-to-end in coordination with other service providers;
Advising clients in the post-ICO stage with respect to token management, trading, storage and processing;
Assistance in implementation of crypto-currency solutions within existing businesses;
Advising clients wishing to engage in trading and exchange of and investments in crypto-currencies.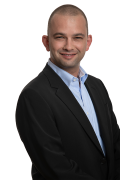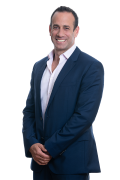 Cryptocurrency News & Insights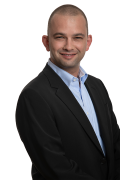 Partner
Adtech & Media Compliance, Artificial Intelligence Law, Cryptocurrency, Cyber, Fintech, Gaming, Insurance Tech, Internet & E-commerce, Technology & Regulation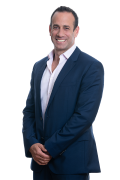 Managing Partner
Corporate Finance, Cryptocurrency, Fintech, Gaming, Internet & E-commerce
We will be glad to assist you. Please fill in the following form
* required field